<360>
2002
Audiovisual Immersive Performance & Installation
Single Channel Video (across 12 to 16 surround screens), 4-Channel Audio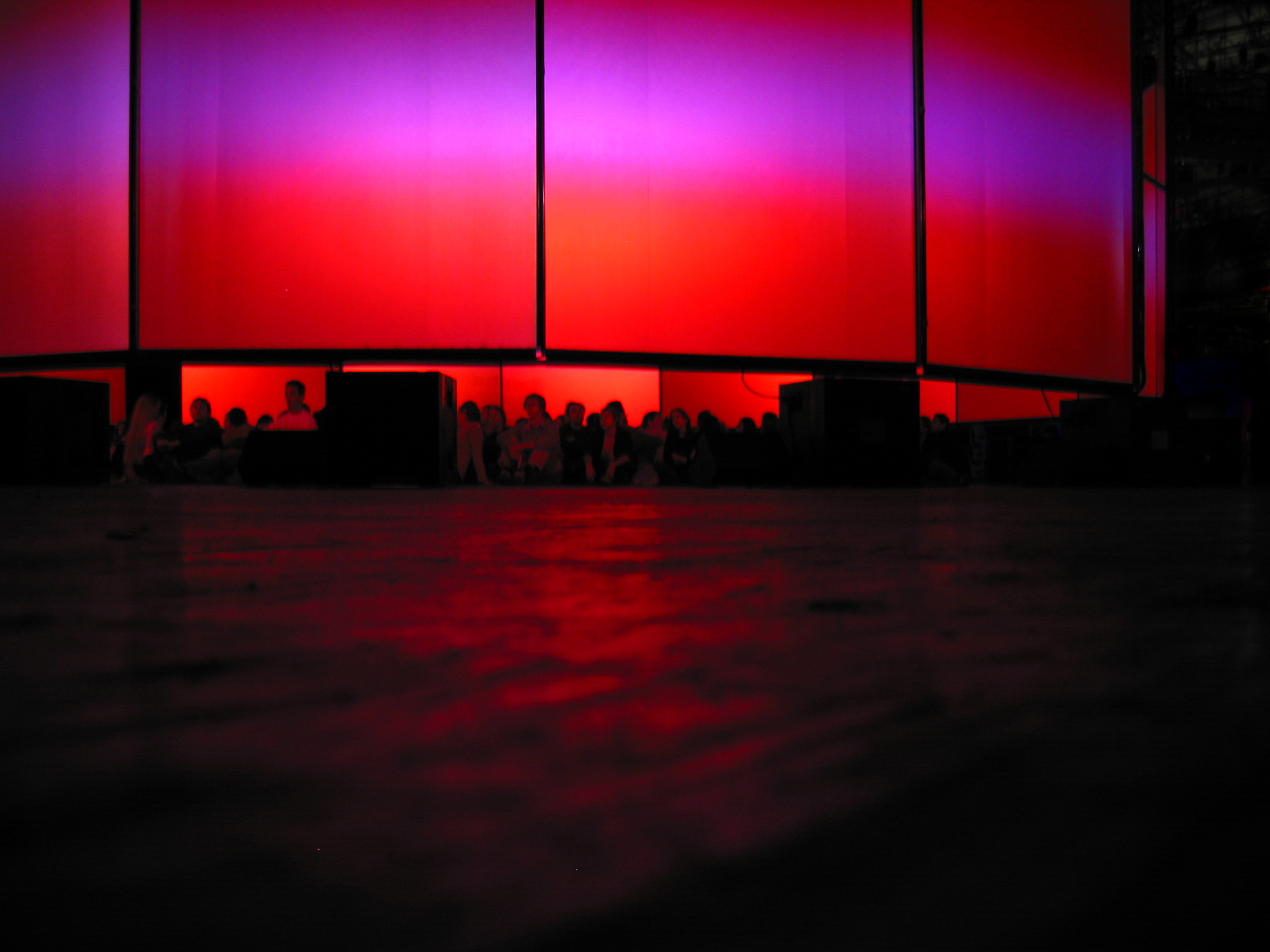 <360>
<360> is an expansive audio-visual architecture that completely immerses an audience in ambient electronic sound and flickering digital video - conceived and composed as an artificial counterpart to a natural maelstrom. <360> combines physical and immaterial components, creating a virtually sublime landscape.
Referencing to abstract color field painting and expanded cinema <360> creates an abstract theatrical experience in which electronic floes, looping into infinity, replace traditional performers and delivery.
Sound is diffused by multiple small and obscured loudspeakers and at its low end powered by a battery of subwoofers. It acts as a morphing mass, engulfing the audience rather than creating distinct sound events at localizable positions. Changes happen at a moment in time rather than at a position in the space.
The overall structure and length of the piece supports a perception of an endless continuum.
<360> premiered September 26th 2002, commissioned for the "Villette Numerique" Festival at the Grande Halle de la Villette in Paris.
Original version from 2002:
Audiovisual Immersive Performance and Installation
Single-Channel Video (across 12 to 16 surround screens), 4-Channel Audio
Reissued version from 2017:
Audiovisual Immersive Stereoscopic Installation across a cylindric screen
12-Channel Audio (AVIE system)